32
Great news, fellow RoR Lovers!
A new and improved version of RoR has been released. And there are great possibilities for additional features to be added.
Age of Empires HD and Rise of Rome HD are massive updates for the original Age of Empires game and its expansion Rise of Rome. Best of all, it is free and available now! To play, Download Voobly then join the Age of Empires Lobby for Age of Empires HD or join the Rise of Rome Lobby for Rise of Rome HD and Voobly will automatically upgrade your game.

The key features include upgrading the game engine to support modern resolutions, including high definition resolutions 1920×1080, and widescreen displays (the original versions only supports up to 1024×768 resolution). Along with many other features.
Much more information available at http://rorhd.tk/
Key Features:
High definition resolution - Full HD and widescreen resolutions are available.
Random Civilizations - You are able to select "random civilization" where a random civ is selected each player in the game gets a unique civ chosen at random.
Anti-Cheat - Voobly has spent over 7 years developing and updating the only working Anti-Cheat System for the Age of Empires Series to provide the best protection against all cheats. (Including maphack or nofog).
Random Teams - When you select ?, the game will randomly match up the players on each team to make it 1v1,2v2,3v3,4v4,etc.
Mirrored Civilizations - This option allows each team to receive the same civilizations as the other team, providing a more even match up in your game by eliminating the possibilities of having a team with all weak civilizations. So, e.g.: in a two vs. two the civs that are chosen might be Minoan and Greek and each team will have one person as Minoan and Greek.
New Map Types - You can now choose Continental with rivers (shallows) and without.
Colored Chat Text - chat text will show in the color of the players name.
300 – 1000 Population Limits - You can select population limits up to 1000, including 300, 350, 400, 450
Multiple Monitor Support - If you have multiple screens you can now enable the multi-monitor support on Voobly and the game will span across all your screens. The only requirement is that you set your the monitor on the left as the primary display within Microsoft Windows display settings.
Window-Mode - It is possible to launch in window-mode, simply click the "Game" button in your game room and select "Directx" and check the "Render in 32bit color" and the "Start in window-mode".
AoE in 1920*1080.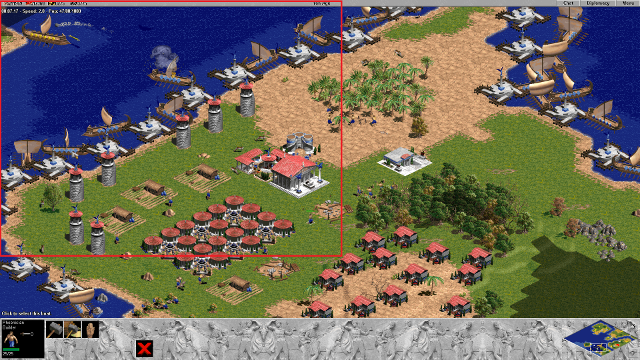 To use this feature for a single screen in any game room select "Force Desktop Resolution In Game". The options are shown in the screenshot below: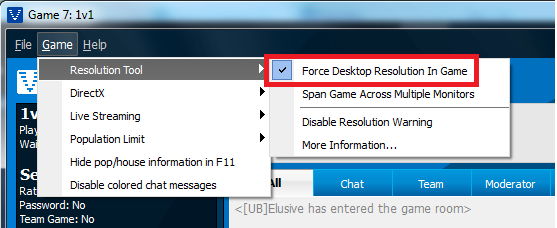 If you want a different resolution then your default desktop resolution change your resolution before you launch the game: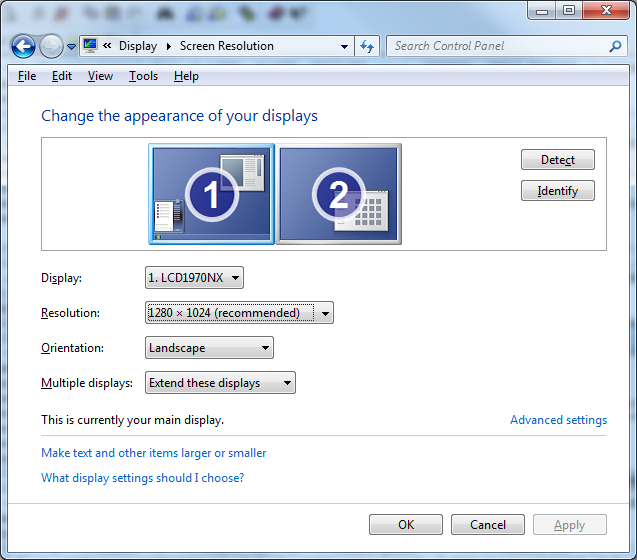 Much more information available at http://rorhd.tk/
If you have any suggestions or comments on this update please contact me at any time here at rornews.
In the coming weeks they will also look to launch a 1.0 version and bring over as many Vietnamese/Chinese players as possible.
Come join us at Voobly and play an improved version of RoR where Magma's no fogging won't be an issue any more!
www.voobly.com, just download client and go to Rise of Rome room, everything is updated automatically!